PILOTENKUECHE supports artists through its international art program based in Europe's boomtown Leipzig, Germany. The independent project is organized by artists for artists. The fully renovated 465m² studio is located in an old barbed wire factory in the city's new underground art quarter: Leutzsch. With its exposed brick. large windows and high ceiling, this industrial environment allows for creative output that might not be realized elsewhere.
The team operates with a trans-disciplinary background between art & theory. The goal is to provide artists with a base to work from, and act as a conduit to the local art scene. The project offers a diversity of programs and invites selected artists from around the world as well as handpicked local participants. While international residents come to work at the fully remodeled studio space for a period of three months, local artists are selected to participate on the artistic program. Each accepted artist is offered a stipend in kind, provided by PILOTENKUECHE. During the programmed events, our studio becomes an exhibition venue. Our concept strives to create a communal space that can enable experimentation, collaboration and discourse between participants, as well as with the greater Leipzig community.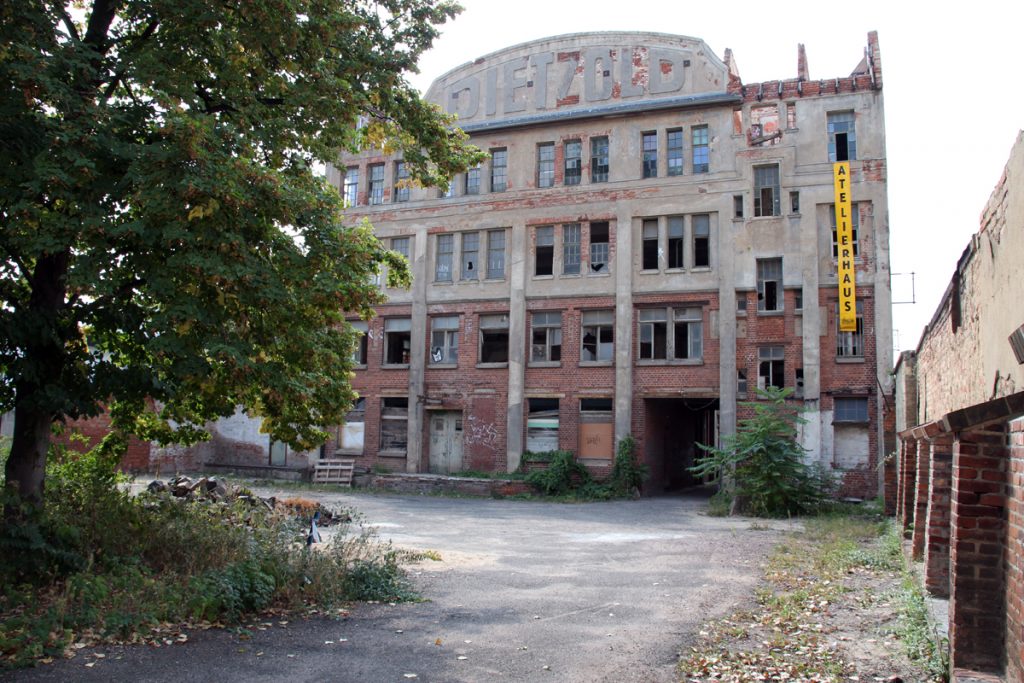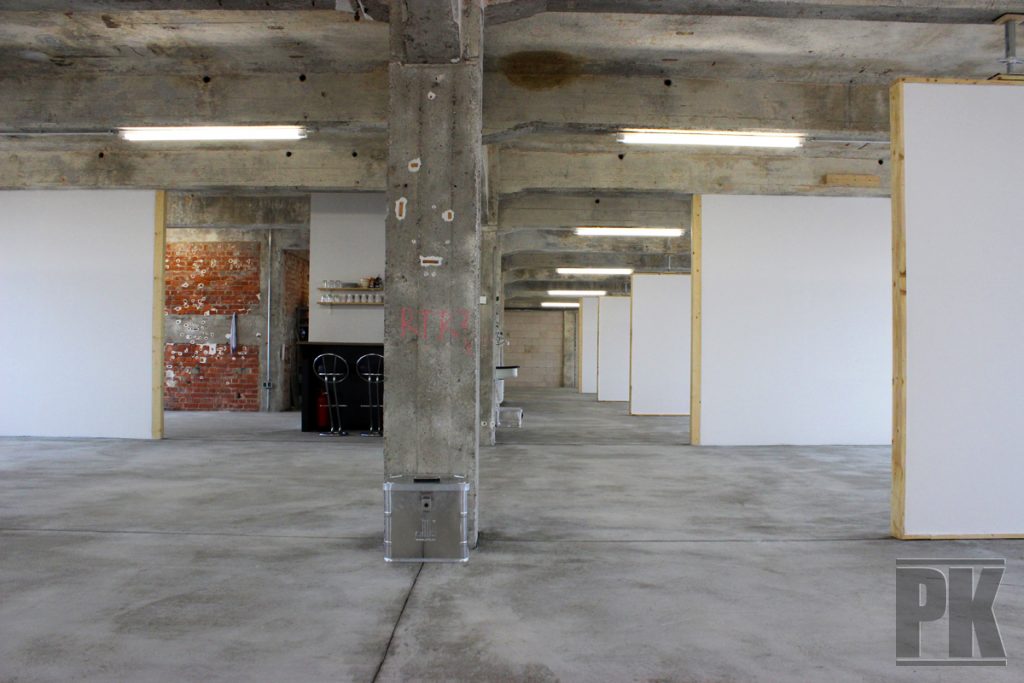 The project provides a range of programs, aiming to engage different disciplines. Each category of our art program last 3 months, during which we realize at least one exhibition. The programs we offer are:
The PILOTENKUECHE philosophy is focused on an interest of exchange through group dynamics, experimental strategies and trans-disciplinary ethos. The kinetic dialogue in a group of participants influences each to experiment in their art, ideas, approaches and methods. This leads to an intensive dialogue about individual ideas and working practices, binding the participants temporarily within the group, which leads to a long-term network that exists even after the program is over.
Our program is a multifaceted. In participating in our program, each artist participates in external studio visits and gallery tours. The artist also partakes in an artist talk to further clarify their position, a preview exhibition or open studio event presenting initial work (mid-way through the program) as well as scheduled consultations, culminating in a final group exhibition. The primary languages in use are English and German.
In organizing and running this project, it is the main goal of the members of PILOTENKUECHE to offer a platform that encourages dialogue and exchange about artistic practice from different people, coming from different places, and working with different techniques. Previous rounds have been broad in scope and concept, ranging from activism to architecture, and including disciplines such as design, media arts, drawing, film, installation, intervention, literature, painting, performance, photography, print making, sculpture, and others.
The mandate of PILOTENKUECHE intersects with the climate of the city as a whole, and we encourage our residents to explore its unique community. We offer one guest apartment, located near the studio. The apartment is fully equipped and all inclusive. It houses two artists at a time. However, there are many options for housing.
Sharing a flat is a great way for residents to engage with locals. PILOTENKUECHE is near Lindenau, a lively district where locals often converge for concerts, flea markets, art openings, Kufas and at underground "off space" venues. Leipzig is also internationally recognized for the HGB art academy, The New Leipzig School, as well as the Leipziger Baumwollspinnerei complex, with its galleries, collectives, and independent studios.
Given the affordability of the city, its proximity to Berlin, Amsterdam, Prague and Paris, and a dynamic independent culture, Leipzig has become a cultural focal point, where alternative art practices converge. The east side of Leipzig has also become a central hub for emerging artists and subsequently, an underground art scene. It is the ambition of PILOTENKUECHE to engage the artists with this city and within the group. New residents often come across former participants, some of whom attend our public events. In many ways, PILOTENKUECHE is an international airport, and in many cases, our residents have decided to remain in Leipzig.
PRINCIPLES
The basic guidelines of the project PILOTENKUECHE consist of the following points. They can transform within the project, depending on the interests of the participants:
The concept PILOTENKUECHE can change. It is constantly evolving, and in this way the overall concept PILOTENKUECHE is re-evaluating itself and learning.

PILOTENKUECHE is an independent artist in residence project. The basis of the program is to give international and local artists a platform and network.

The platform PILOTENKUECHE centers only upon artistic and cultural content – not on market based ideas and approaches.

Thus the idea PILOTENKUECHE operates only on the base of charitable approaches and is a room for art, artists or corresponding disciplines.

The room PILOTENKUECHE puts emphasis on synergistic group dynamics, experimental strategies and trans-disciplinary exchange. Individually and as a collective enterprise, there emerges a space for changes of personal practice and approach.

There is no place at PILOTENKUECHE for discrimination.

PILOTENKUECHE shall be the base for the exposition of new impulses. Thereby the platform focuses on the border-crossing correspondence of political, social and cultural topics.

PILOTENKUECHE does not act as agent or manager for its residents.