Be an integral part of our team. Work hand in hand with the Artistic Director/Coordinator during the international internship Program, to facilitate our multi-faceted program. Go on Program Days to Galleries, Museums, Artist Studios, Community Projects and more. Engage with our International and Local resident artists. Assist the curator in the exhibition process. Have fun and learn a lot.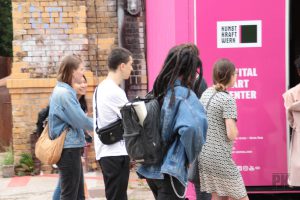 [
RESPONSIBILITIES
Graphic Design for exhibitions
Interviewing artists and writing, editing Artist Spotlights
Assisting in install and destall of exhibitions
Photo documentation of program
Installation photos of exhibitions
General facility duties
Approx 20 hours per week
REQUIRED
Good English skills
Good writing skills
Openness
Hands on mentality
Flexibility
Ability to work independently
Ability to work in a group
Self-motivated
Basic word processing skills
Laptop
HELPFUL
Basic Photoshop and/or Indesign
Basic social media skills
Basic photography skills
Basic WordPress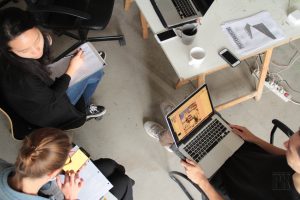 APPLICATION PROCESS
Letter of motivation PDF
please name file:
last name, first name LOM
CV PDF
please name file:
last name, first name CV
We offer the following Internship periods per year related to our program duration:
January – March

April – June
July – September
October – December
Living accommodation is additional. The following links will help you find a space.
Useful Links
www.transartist.org and their information about residencies and funding
www.resartis.org and their information about residencies and funding
www.on-the-move.org
www.artistcommunities.org and their information about funding
www.touring-artists.info
mobility funding guides
culture funding watch