PILOTENKUECHE handpicks local artists from in and around Leipzig to participate with the international artists for a period of three months. This program aims to support the local art scene and to connect it to international artists. Our concept strives to create a communal space for experimental collaboration and discourse between participants, as well as with the greater Leipzig community.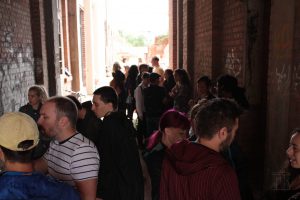 Our art program is  multifaceted. By participating in our residency, each artist joins for social events, external studio visits and gallery tours. There are also scheduled consultations which culminate in at least two exhibitions. We also maintain engagements with several partners and introduce our artists to potential new exhibition contacts and venues.
The program is always looking for artists. We accept applications at any time.
WHAT WE PROVIDE
During the 3 months, Local Participants are free to join our weekly program, request a consultation, and join the project exhibitions. Since Local participants have their own studios, we do not provide a working place at PILOTENKUECHE. 
Participation
approximately 2 Local Participants participate in the program  with approximately 11 International Residents
studio space is not provided to Local Participants
local artists receive The PK Stipend In Kind which covers their full participation fee of 900 EUR / 3 months, per artist. 
the fee covers administrative costs
expenses occurred by attending program days, studio costs, art materials & living accommodation are additional
The PK Stipend In Kind
Though it is common to work countless unpaid hours in the art world, we believe this should not be an expectation. In an effort to attach a value to artist's time, PK has created this stipend in kind which directly subsidizes the full three month program fee. This action reflects our belief that artists should support artists and represents our unpaid working time.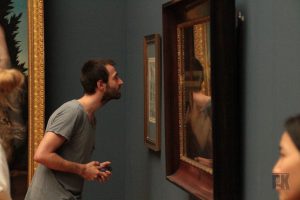 Program
social activities, studio & gallery visits and museum tours
selected artists participate in our events & exhibitions:

preview exhibition 
final exhibition: final group show

Language: English / German
all disciplines welcome
Service
individual curatorial consultations  
organization and curation events & exhibitions
social media, print and press roll outs
documentation of the project
general administration, organization & coordination of the project
REQUIREMENTS
Artists must be based in or around Leipzig.
Participating artists are expected to participate in as many PK activities as possible and be willing to engage on an active basis with our International Residents.
APPLICATION PROCESS
CV/Portfolio max 10 images PDF
please name file:
last name, first name CV/PORT
We offer the following participation periods per year:
January – March
April – June
July – September
October – December