Last week we visited the studio of the passionate and talented artist Chrisitiane Bruhns. She talked with us about the creative and the compositional process of her abstract paintings. Her new studiomate Fernando Davis who was a pilot of the 29th round presented his works too.
After that we turned back to our studio and celebrated christmas. Many thanks Christiane and all the best Fernando!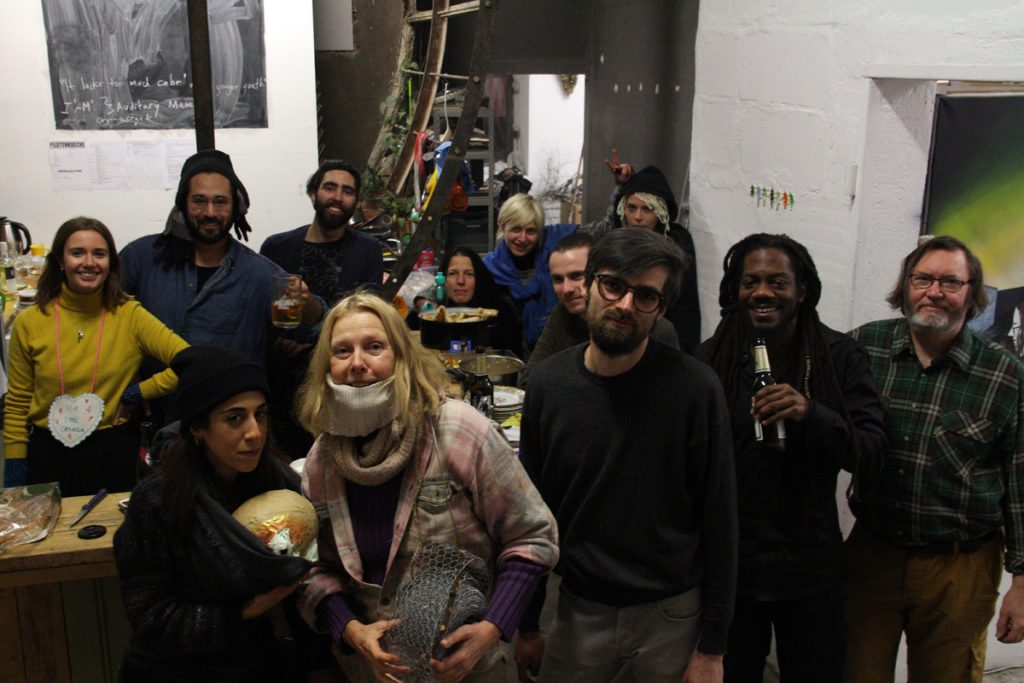 PILOTENKUECHE is regularly visiting artists with its residents to introduce them into the local art scene and – moreover – to create an exchange between our international guests and artists, which are based in Leipzig.