Pk Round 42 has been getting acquainted with each other and Leipzig. They each have their own histories that color unique perspectives. The studios are a buzz with drawing, painting, installation, sound and performance. Soon you'll get to see the fruits of their labors. Mark your calendars NOW!
Almost Tension
The experience of tension can be found from within or beyond the self.
Almost Tension will explore the concept of tension from the perspective of the internal and the external. The paintings, installations, sculptures, and performance art in this exhibition plays with the idea that art, an external force, can create a contemplative and/or disruptive experience.
Mental vs Physical.
Silence vs. Sound.
Light vs. Shadow.
Absurdity vs. Seriousness
Through these opposing notions, among many others, the artists will bring us into the space of the "almost." It is there, the moment before the tension is realised that will leave us to decide if the tension is from within or without.
text by curator Jazmin Soria
vernissage:
Sat 29 Feb 2020
7PM
performance:
duration performance Sarah Bild
sound performance Tomas Nuñez
8PM start
Alteshandelsschule
Geisserstr 75
04229 Leipzig
open:
Sun 1 Mar, Thur 5 – Sat 7 Mar
2PM-6PM
graphic design:
Maayan Moskona (IL)
---
Hard Fluid Betrayal
Hard Fluid Betrayal is the second exhibition from the artists of PILOTENKUECHE Round 42 and aims to betray the senses. How much do you trust your own senses? Are your eyes deceived by what appears in front of you? Do you trust the sounds you hear around you?
The artists from the Philippines, Australia, Canada, Egypt, Germany, South Africa, Switzerland, and the States, create artworks unique to their personal experiences with a twist in order to keep you guessing.
Can find the line between the truth and the illusion?
Text by curator, Jazmin Soria
vernissage:
Sat 21 Mar 2020
7PM
performance:
TBA
open:
Sun 22 Mar – Tue 24 Mar
2PM-6PM
PILOTENKUECHE
Franz-Flemming-Str 9
04179 Leipzig
graphic design:
Rosie Shackleton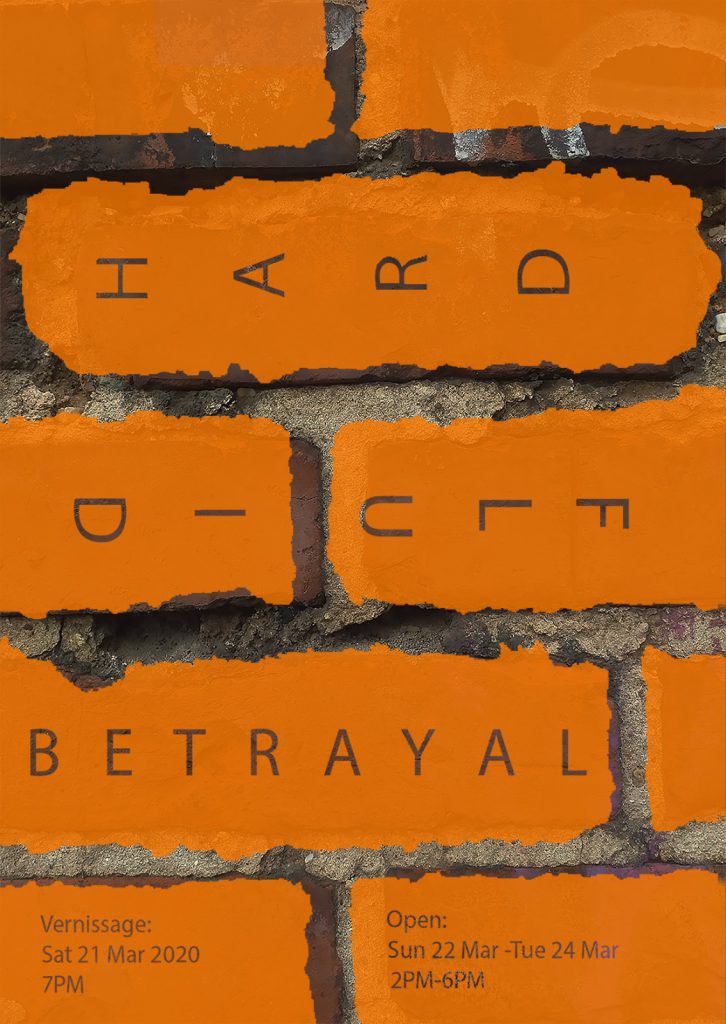 ---
PK RD42 International Artists:
Tomas Nuñez (AU)
Maria Kubysh (CA)
Audrey Newton (AU)
Jacqueline Huskisson (CA)
Austin Turley (US)
Ilana Pichon (CA, CH)
Sarah Bild (CA)
Denise Holland (CA)
PK RD42 Local Artists:
Shaima Dief (EG)
Philipp Orlowski (DE)
Curator:
Jazmin Soria (US)
Assistants:
Maayan Moskona (IL)
Rosie Shackleton (UK)
Natacha Martins (PT)