Yoav Schutzer works within the realm of conceptual curation. This is driven by an urge to work outside conventional gallery settings and expectations. Whether the project takes place in a club, a theatre or a Scientology centre, Yoav is constantly looking to push the boundaries of what an exhibition space could be. His approach to curating work across many mediums and in varied spaces, opens the work up to being experienced in unexpected ways.
Yoav grew up in Tel Aviv before living in New York, Israel and now Germany. For the past five years he has been creating light and sound installations. Most often these have been for performance and club events. By nature these projects were not intended for a traditional gallery setting. Instead, they exist as multimedia, immersive environments. When developing this work, the focus was most often on concepts rather that the object and form of the artwork. This naturally led him towards curating, allowing him to control the overall experience, rather than the individual artwork.
Yoav explores 'different ways of thinking about art'.
Whilst living in Jerusalem he became involved in the music and club scenes. After managing and curating two club venues there, Yoav went on to develop his own series of art events as part of the ongoing collective Anti. These party orientated shows bring together an eclectic mix of performances, sound and exhibitions. Central to all of this work is a questioning of expectations and established ideas of what social structures and art should be. This background in creating immersive, atmospheric spaces, along with a strong conceptual focus, informs the way he approaches curation.
all photos PILOTENKUECHE
For Yoav, concept is key.
Socially engaged practices that play with concepts and humour are a reference point for his work. Pieces such as Piero Manzoni Artist's Shit (1961) and Superflex's project Power Toilets (2013) ask questions about the copy and the original, the role of an artist and power and social structures. These pieces encapsulate many of the ideas Yoav likes to engage with in his own work. He does this partly by creating new contexts for an artwork or event. This becomes a way to explore issues around social differences and our perceptions of current events surrounding us.
Ongoing collaborations allow these curatorial contexts to be continually explored. The potential to develop a piece with the artists is something he looks forward to when curating a show. Through this process the event or exhibition becomes a collaborative, cohesive experience. In 2019 he curated a collection of paintings by Oren Kaplan. Everything My Mom Did Not Put on the Fridge is an example of a project developed over time as new presentation concepts arise. This allows the same piece to evolve and shift depending on its setting.
Yoav's interdisciplinary events come alive in spaces removed from the proverbial white cube. Currently he plans to install work in rougher, more industrial settings. PILOTENKUECHE and Leipzig, as a whole, offer the perfect opportunity to explore this further. Along with the two upcoming exhibitions, several of the city's abandoned buildings are already potential sites for future shows.
---
See Yoav's current curatorial work in the upcoming PK shows: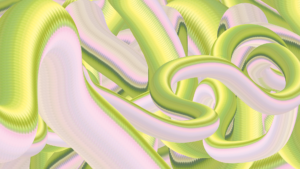 vernissage Sat 14 Nov
7PM-22PM
performance TBA
open Sun 15 Nov, Thur 19 – Sun 22 Nov
12 noon – 4PM
Alte Handelsschule
Geißerstr 75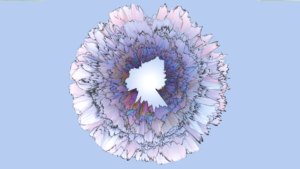 Flat Time Experience
vernissage Fri 18 Dec
7PM-22PM
performance TBA
open Sat 19 Dec – Mon 21 Dec
12 noon – 4PM
PILOTENKUECHE International Art Program
Franz-Flemming-Str 9