Mirjam has an affinity for spaces. Her dreams are very much involved with space. They appear with strong feelings of existence and memories. By spaces, she means a room, a garden, inside a bag, the figures shaped between the trees and so on. Nature is an indispensable part of her work. Her enthusiasm for spending time with nature is the core of her inspirations and even her decisions.
Collecting original seeds is a mission for Mirjam. Prior to 1994, she recognised climate change as a longstanding phenomenon. She saw that mono-cultures were forcing the farmers to use genetically manipulated seeds. At the same time the factories were delivering insecticide seeds in the same buckets and were pushing them on the farmers. However farmers were planting original seeds in their small private gardens. "People keeping the original seeds in the most important room of the house, because it's the source of the food and all the genetic materials are in the seeds," said Mirjam. Now when plants have defects, she has the original seeds to be able to feed humanity.
She has taught art at a visual art school for 30 years. Teaching was quite intensive and she moved studios often, but never stopped producing her own projects. She has traveled around the world because her work is multi-layered and looks to the outside while the source is deep inside her. She has been in Pakistan, Himalaya, Indonesia, North India and many more places in east Asia. For her, as an artist based in Netherlands, traveling to these countries and experiencing the culture and landscape of these lands intimately, has opened the doors of a different world.
Photos by PILOTENKÜCHE International Art program
Her Book "Local is global" was initiated in a collaborative project with Netherland's University museum and biology scientists. "It was another eye opener to work as an artist and collaborate with scientists," she says. The book took her to Korea. She changed the title to "Gross national happiness" in 2001. That's the quote used in Bhutan: gross national happiness instead of gross national product.
It's important for her to get involved while traveling, staying for a while, getting to know the people, and make her works with fresh inspirations from local landscapes and people. That's why she doesn't carry her art works around. "When I'm triggered with something I have to make it," Says Mirjam.
There has not been much time for her to make exhibition for a long time and now she is here to have her time to focus on her work again. She wants to have her own interpretation of the kleingartens of the city. Maybe this will manifest in making her own plan of green lounges of Leipzig playing around industrial spaces or maybe in a small collaboration with other artists in the residency. For the final exhibition, she plans to make an installation of movie compilation, drawing and space of the elements that she was freshly engaged with.
written by Elnaz Mostaan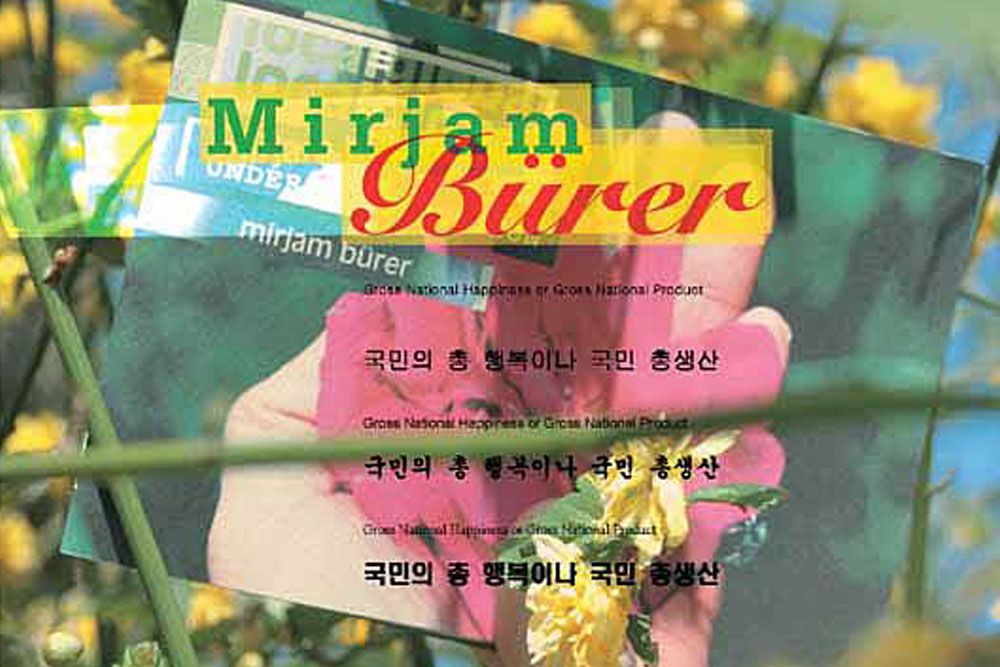 ---
you can find more of Mirjam's work in her Website. As well she will exhibit her works in the following events.
Friday, 15. November 2019
19:00 bis 22:00
Alte Handelsschule, Gießerstraße 75, Kleinzschocher, 04229 Leipzig, Deutschland
Saturday, 14. December 2019
19:00 – 22:00
PILOTENKEUCHE, Franz-Flemming-Straße 9, 04179 Leipzig